Welcome to our School!
Snack Attack
To support Fairtrade Fortnight the Fairtrade Group helda Snack Attack event in school on Friday 9th March. Parent and teachers provided "Healthy " tray bakes bursting with oats, fruit, nuts, seeds and Fairtrade ingrediants and a huge variery of fairly traded fruit was servied
We have successfully renewed our Fairtade status!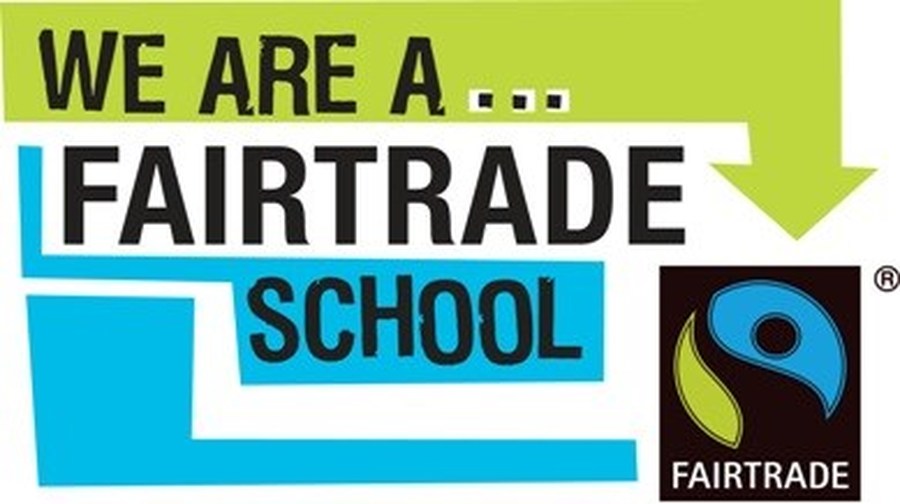 After a lot of hard work and events we are pleased to announce that we have successfully renewed our Fairtrade status for another three years. We have held events such as the Fairtrade breakfast and run a tuck shop selling only Fairtrade goods. We have had lessons teaching us about the principles of the Fairfrade organisation and made a prayer area in Christ Church to create a space for quiet contemplation.
Here are some comments from Fairtrade about our efforts:
"Well done for engaging with this year's theme of a Fairtrade breakfast- it sounds like a fantastic event with great community spirit which involved the whole school and the wider community."
"Wow, what an impressive list of subjects Fairtrade is taught in at Chatburn, throughout all year."
"Well done for organising a guest speaker to come into school and talk about Fairtrade, this is a great way to put a human face to the teachings of Fairtrade."
JUNE 2016
Macmillan Coffee Morning
We made cakes using Fairtrade ingredients and sold them to raise money for Macmillan Cancer Support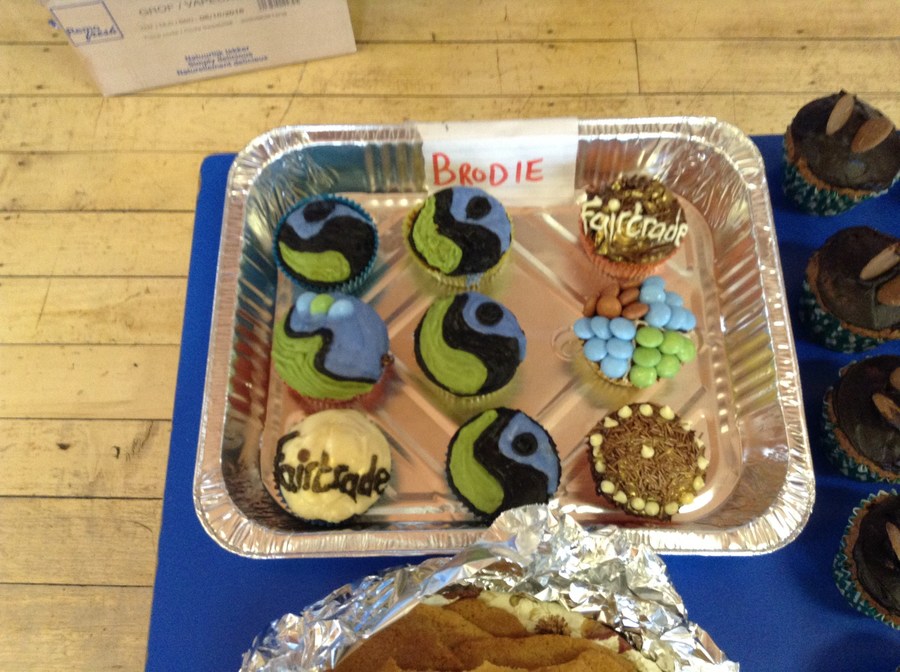 Our choir sang at the Fairtrade Christmas Event at the Grand in Clitheroe.
We our proud to say we have now gained Fairtrade Status for our school. We are continuing to hold events throughout the year to maintain this fantastic award. We have held and taken part in many events.
Some are listed below:
1. a Fairtrade breakfast
2. a Fairtrade quiz
3. banner and poster making
4. coffee mornings
5. a big bake off - involving our community
6. PTA wine tasting evening - including Fairtrade wines
7. church display board (to raise awareness)
8. Fairtrade event at The Grand, Clitheroe
9. carol singing at a Fairtrade event in our local Fairtrade town
10. harvest assembly plus collection for Fairtrade
11. 'Fairtrade Friday' tuck shop
12 R.E. lessons incorporating Fairtrade
13 Literacy letter writing - raising awareness by writing to Cadburys
Photos of some of our events in support of Fairtrade can be seen amongst other photos on this website.
We have also pledged to encourage staff within school and our PTA to use Fairtrade products wherever possible. This includes in the staffroom, during cooking lessons with all the year groups and using Fairtrade refreshments as often as possible at events organised by our Parents and Friends of Chatburn School group.
The Eco-group enjoyed working towards this in 2012 and we were successfully awarded Fair Trade Status .
We have kept up this momentum ever since and are excited to be renewing our status this year, 2016.
FAIRTRADE STEERING GROUP
MRS HALL, MRS GARDINER and REV FROUD
PUPILS: Niamh, Ginny, Isabel, Jem
PLUS HELPERS FROM YEARS TWO, THREE AND FOUR.
During the Harvest Festival Service the Eco Club gave a very moving presentation about how we can all make our world a fairer place for all God's children. We heard how by buying fairly traded goods we can help make a huge difference to the lives of farmers and their families.
Harvest Festival
On Wednesday 21st October we held our Harvest Festival Service in the school Hall. Each class contributed to the service with prayers, songs and performances. The children had been asked to bring in items which could be donated to the Ribble Valley Food Bank. We were overwhelmed by their generosity !
The Eco Club gave a very moving presentation about how spending a few more pennies, on fairly traded goods, can make a huge difference to farmers and their families.