Welcome to our School!
Our Curriculum


Please click on the links below to find out more about our curriculum or come and talk to us.
RE STATEMENT OF ENTITLEMENT
A high quality religious education (RE) curriculum is an important part of our teaching. At the heart of RE in our school is the teaching of Christianity, rooted in the person and work of Jesus Christ.
Whole School Calculation Policies;
Key Learning in Reading.

Below, you will find statements related to the age appropriate reading skills, knowledge and understanding for each year group.
These key learning documents are used to support pupils in becoming effective and reflective independent readers.
Our teaching of early reading is based around the Oxford Reading Tree scheme.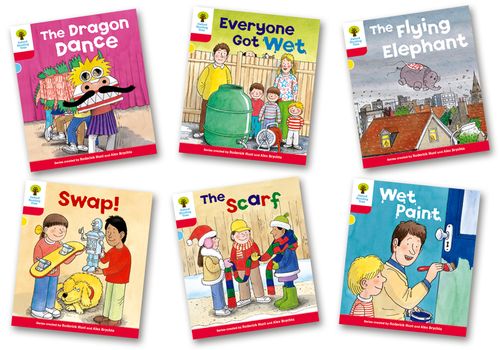 The Key Learning statements are used by teachers to help to focus whole class teaching and are taught in the context of lively, engaging and creative units of work, they help to ensure that pupils make progress as readers. Teachers ensure that skills are modelledvand scaffolded and that pupils are given opportunities to apply them in a range of different contexts. Regular teaching of skills takes place through a combination of lively, engaging shared reading, focused, needs-based guided reading and the daily read-aloud programme.
Texts used are high quality, interesting, engaging and fascinating. Texts from a wide range of genres and authors are read. Reading skills are regularly applied across the curriculum.
Key Learning in Reading Year 1

Key Learning in Reading Year 2
Key Learning in Reading Year 3
Key Learning in Reading Year 4
Key Learning in Reading Year 5
Key Learning in Reading Year 6
The Primary Curriculum
Mathematics
Mathematics is dealt with under several broad headings: number, algebra, measurement, shape and space, data handling and use and application of mathematics. The mathematical work of our children is structured by using a variety of resources, problem solving challenges and schemes.
English
All children have a daily English lesson involving
speaking & listening
reading
writing
Children are given frequent opportunities to develop their use of language in all of these three categories, making use of a variety of teaching approaches and aids. The school aims that all the children should learn to read fluently, with confidence, with understanding and with pleasure. Books from a number of reading schemes, along with suitable books which are not part of the reading scheme have been linked together to provide a reading programme which we believe enables children to benefit from a varied and flexible approach.
Fictional writing, factual writing, drafting and editing of work, punctuation, spelling, grammar and handwriting are all facets of written language work that we believe are important, and which we aim to encourage and develop in the school.
Science
In Science the school aims to develop the children's knowledge, understanding, skills and attitudes through appropriate scientific investigations. The school has a good range of resources and wherever possible children are involved in practical activities enabling them to develop their understanding by relating science to their own experiences. A wide variety of topics are covered often related to other curriculum areas.
Religious Education
RE is taught in all classes and teaching follows the Blackburn Diocese Syllabus. RE plays a vital role in the whole school curriculum and makes a significant contribution to the spiritual, moral, social and cultural development of all children. RE helps to develop a framework of values, attitudes and beliefs and also respect for and tolerance of other races, religions and ways of life.
History
History is taught throughout the school. In the Infant years History is included as part of topic work. Children are able to look at books and pictures, to examine artefacts, to listen to stories and discuss what they have seen in order that they may develop an awareness of the past. During their school years the children examine specific periods of history and historical topics in more detail enabling them, not only to find out about the past, but also to ask questions and develop enquiring minds.
Geography
The teaching of Geography forms part of the topic programme where the development of geographical skills is encouraged through direct experience and the use of appropriate resources. In addition to a study of the immediate environment children are encouraged to develop increasing awareness of the wider world including other parts of the UK, Europe and more distant countries.
Design and Technology
All children undertake Design and Technology throughout their time at the school. It is planned to provide a structured and coherent experience which will build a foundation for further work. Pupils will develop skills and knowledge, imagination and judgement, in order to carry out specific tasks. They will work with a variety of materials. Children will work individually, but where appropriate in groups to encourage cooperation.
Computing
At Chatburn all children are able to develop computing skills. In order to fulfil the demands of the national curriculum we have a wide variety of resources for programming, word processing, graphics, data handling, problem solving and logo and control.
All classes have computer access that allows controlled internet access from some computers. All staff and pupils must abide by the Internet Use Policy, a copy of which is available from school.
Physical Education
P.E. includes athletics, dance, gymnastics, games, swimming and outdoor and adventurous activities. The development of personal confidence and skill is important. We aim to provide the opportunity to develop many games skills. The school is a member of the Ribble Valley School Sports Association and competes in fixtures including football, netball, rounders, cross country running, swimming and cricket.
Our P.E. and Sport Premium funding is used to provide many of these activities and allows us to broaden participation and make use of external expertise.

At Chatburn C.E. Primary School we have allocated the funding to the following, which includes buying in to the local School Sports Partnership:
hiring specialist PE teachers or qualified sports coaches to work with our teachers when teaching PE in curriculum time.
supporting and engaging the least active children through new or additional clubs.
paying for professional development opportunities for teachers in PE and sport
providing cover to release primary teachers for professional development in PE and sport
running/ entering sport competitions, thereby increasing pupils participation in competitive organised school games
buying quality assured professional development materials and resources for PE.
Since the introduction of the funding in September 2013, we have been able to offer more sporting activities, increase participation and enter competitions.
The funding is available for the next academic year and we will be looking again at providing opportunities for our children in order to get as many children as possible involved in PE and sport and to give the children the opportunities to showcase skills they have learned in a competitive environment. I am sure this funding will give the children the help, support and training to improve their skills, confidence and attitudes towards physical education and most importantly, make sure the children enjoy each and every aspect of P.E. at Chatburn C.E. Primary School.
Art
The teaching of Art includes design and craft work, frequently as an integral part of topic work. Children are encouraged to investigate and to make, through development of observational and practical skills, and by using a wide variety of materials. Knowledge and understanding of art leads to an appreciation of styles and techniques, these aspects of the subject being emphasised at all stages. Seasonal art work, e.g. Autumn, Christmas, Easter, features in individual and group work. The staff believe that it is important to value children's art, displaying it attractively, in a manner which emphasises its uniqueness.
Music
Music is taught throughout the school. Aspects of performing and composing help to develop individual skills and a spirit of togetherness. Singing and instrumental work, including creative music making complement each other and provide opportunities for the children to develop musically. Junior children are encouraged to take part in recorder, guitar and choir activities.
Foundation Stage
Children start at school in the September following their fourth birthday. The children in the reception class follow the Foundation Stage Curriculum which is for children between 3 and 5.
During the Foundation Stage we try to build a partnership between the home and school, acknowledging parents as the children's first educators. We want to know and respect the learning that goes on at home and we keep parents informed about what is planned in school and how parents can help their children learn. This is done via a weekly note to parents, parents' evenings, target sheets and informal chats.
We ensure a balance of adult led, freely chosen or child initiated activities delivered through indoor and outdoor play.
We plan and provide experiences appropriate to each child's stage of development as they progress towards the Early Learning Goals.
Assessments are undertaken using observations to plan for your child's individual needs.
Children are taught through 7 areas, split into Prime and Specific areas
Prime
Communication and Language
Personal, Social and Emotional
Physical
Specific
Literacy
Maths
Understanding the World
Expressive Art and Design