Welcome to our School!
Celebrating the Royal Wedding!
RIBBLE VALLEY TENNIS CHAMPIONS!
Chatburn's Tennis Team beat 16 other Ribble Valley teams to go through to represent the borough at the Lancashire Finals in June at South Ribble Tennis Centre.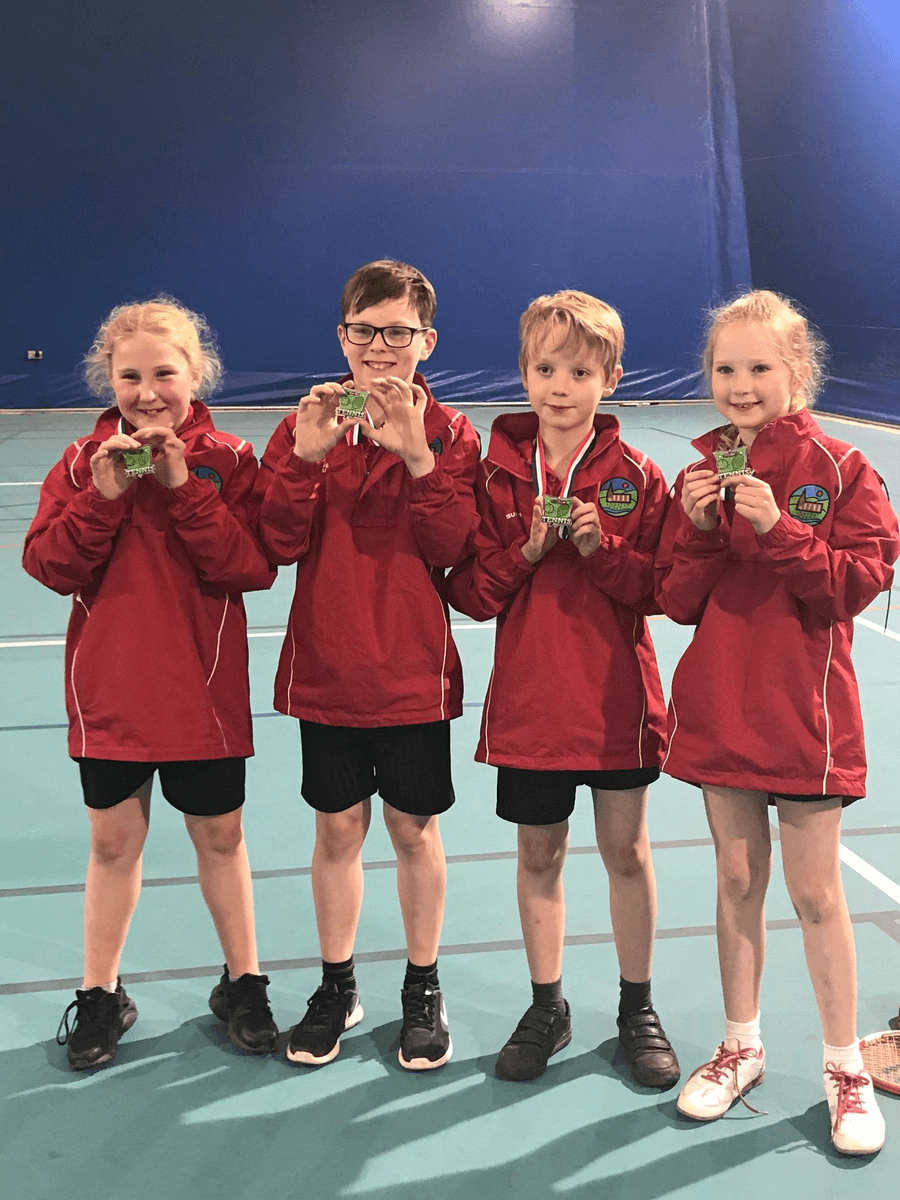 Easter Bonnet Competition and Easter Raffle Winners
"Lights, Camel, Action!"
Classes 1 & 2's nativity this year was based on Celebrity Come Dancing, where all the celebrities were the characters of a traditional Nativity play.
Cricket Tournament
Our cricket team played brilliantly at the Clitheroe Cricket Tournament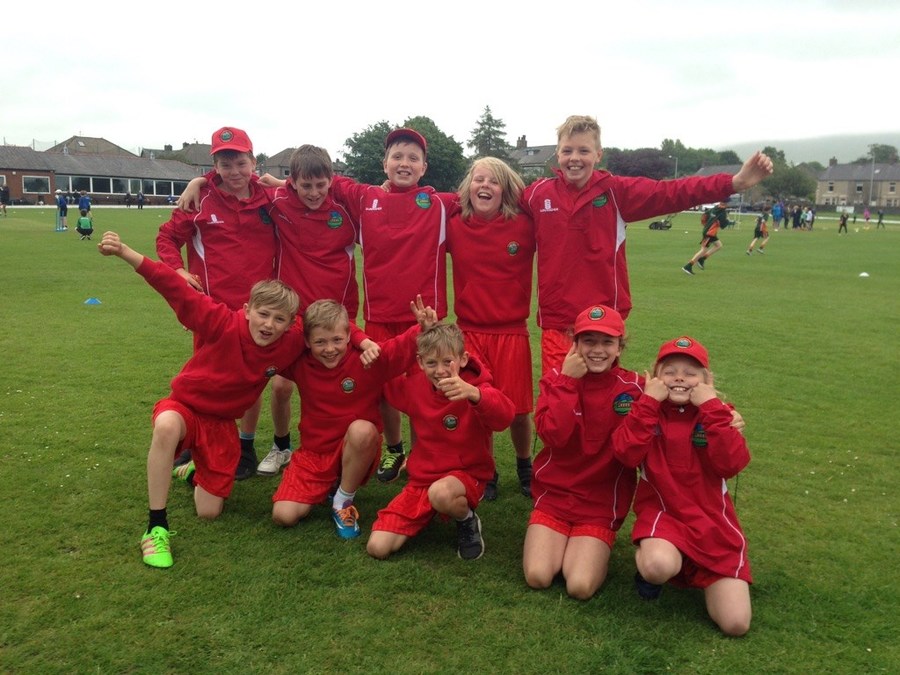 Parachute Play
The first dry day in a week deserves celebrating. Out comes the parachute for fun and games at dinnertime play.
Wonderful Things - Lego Day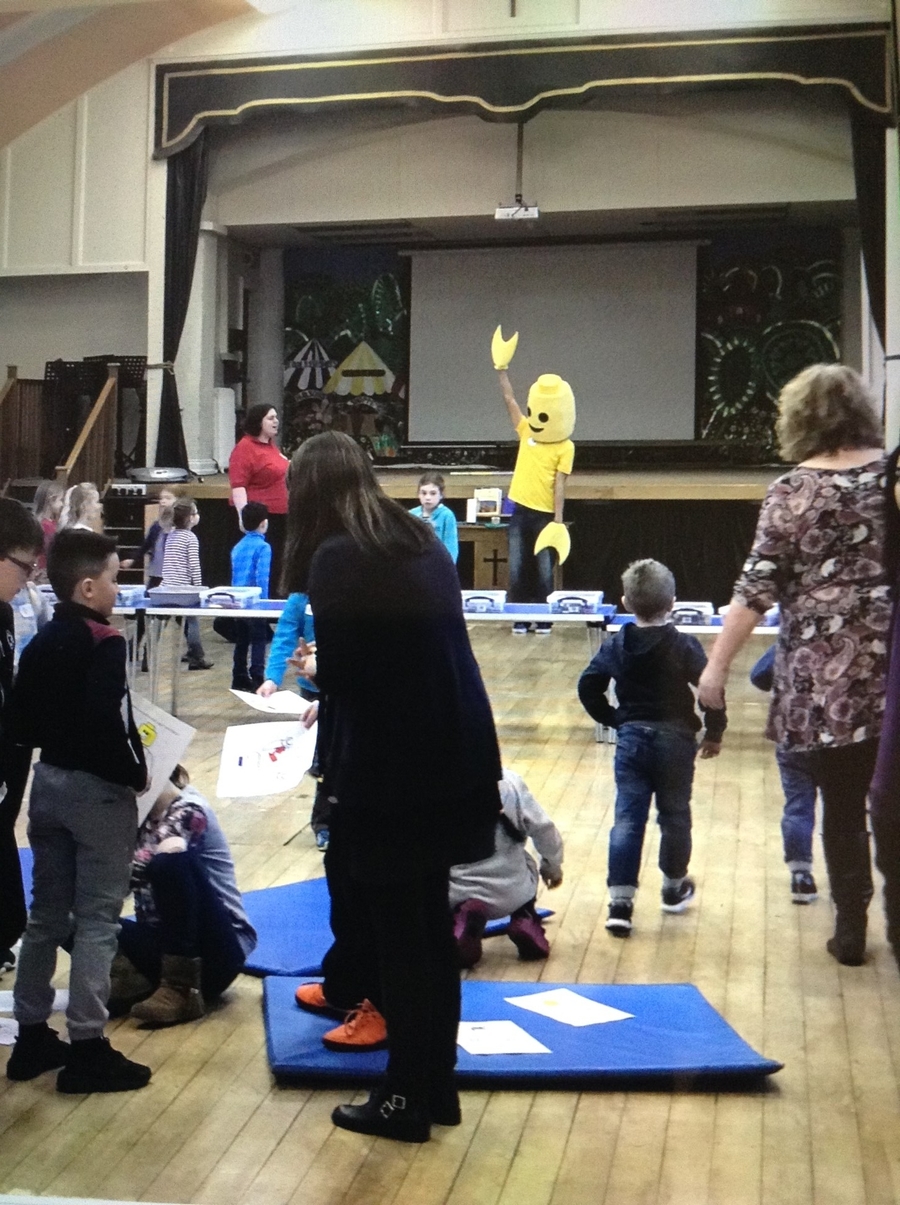 Chinese New Year - Lion Dance
Millie's Trust
Class 4 First Aid Training
THE SCHOOL COUNCIL MEETS OUR LOCAL MP, NIGEL EVANS

The children had some very interesting and challenging questions to ask him! He kindly talked to us about his role as an MP, some local issues the children were interested in and about how he engages with the people in his constituency.
They got lots of tips from Mr Evans which will help them in their role as members of the School Council.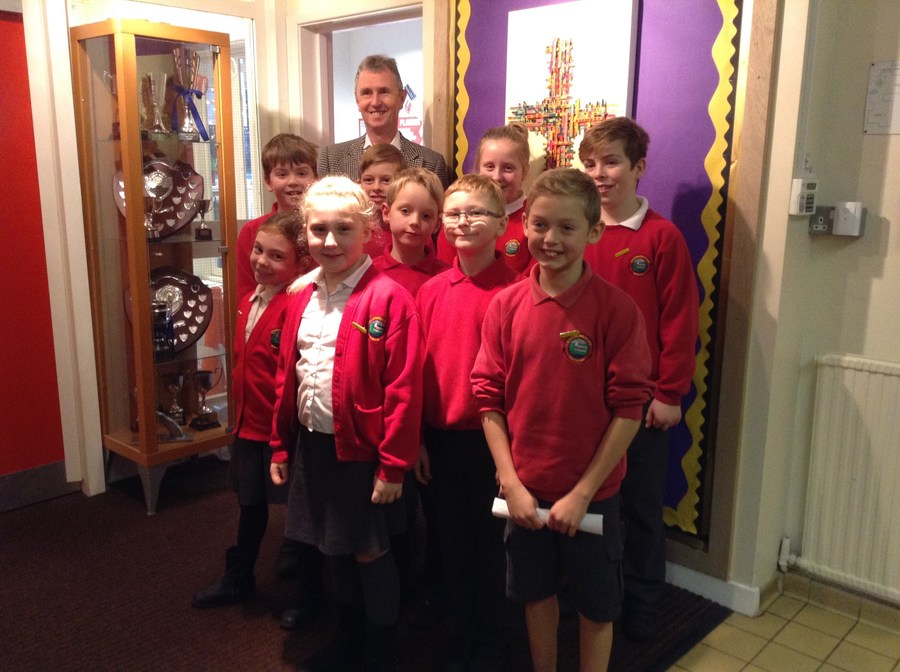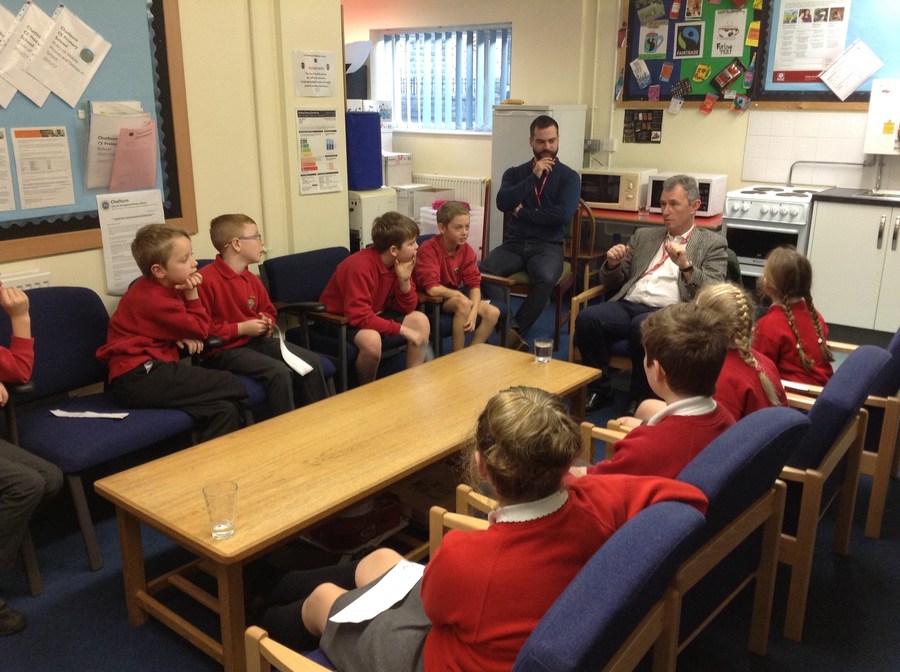 OUR INFANT NATIVITY
'Prickly Hay'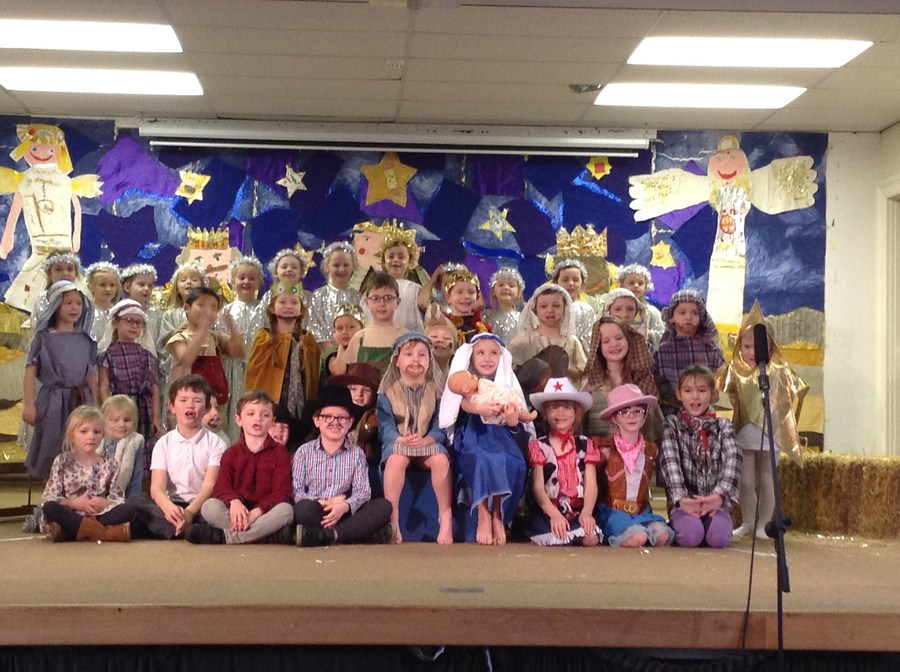 THE SANTA DASH & DISCO
We had a brilliant time raising money and having fun at our Santa Dash.
The children then stopped after school for a Disco & Karaoke, hot dogs and pizza.
Thanks to 'The Friends' for organising a fantastic event!

YEAR 3/4 ATHLETICS
We took part in an athletics competition at Hyndburn Sports Centre.
STEM CLUB
Science, Technology, Engineering & Maths
Hyndburn & Ribble Valley Cross Country Competition
Our team did absolutely brilliantly and showed great character, determination, perseverance and team spirit.The boys came second overall in the team competition.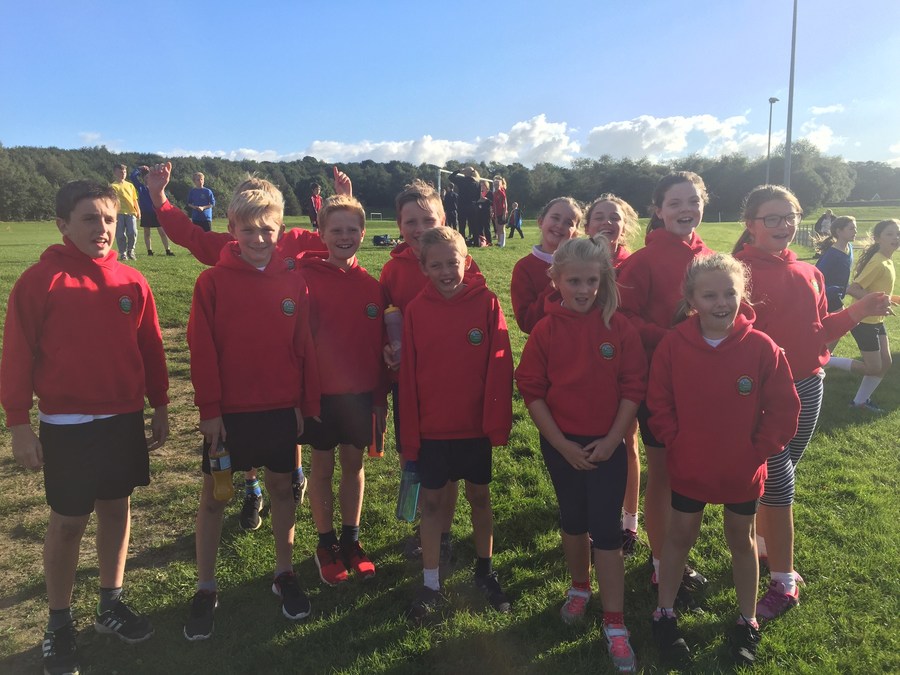 Macmillan Coffee Morning
We held a coffee morning to raise money for Macmillan. Everyone baked cakes and buns which were sold to pupils, parents, staff and governors and all the money went to charity. Can you see the cakes which were made with Fairtrade ingredients?
Harvest Service 2016
We have celebrated harvest with songs, drama and prayers. Our harvest gifts will be going to the Clitheroe Food Bank
The Bethany Choir visit from Tanzania
We were delighted to welcome the children from Bethany to our school. They told us about life in Tanzania and what it was like for them going to school. Their singing was amazing!

Class 4 Problem Solving Day
Class 4 had a brilliant day at Outdoor Elements developing their problem solving skills. They demonstrated resilience, perseverance and great teamwork. Check out their class pages for more photos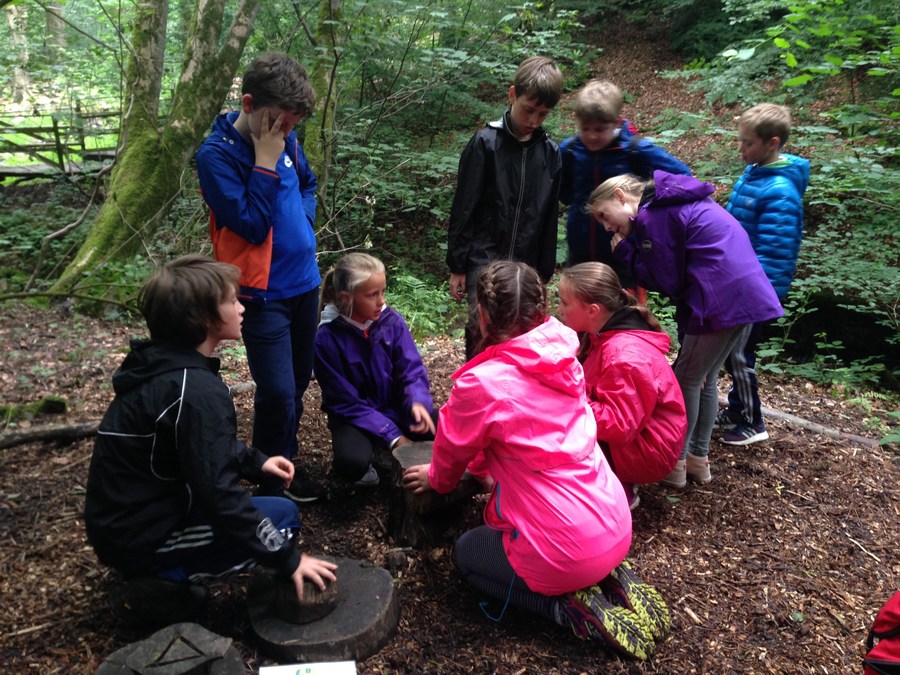 Class 2 Down at the Allotment!
Making Bat Boxes with Class 3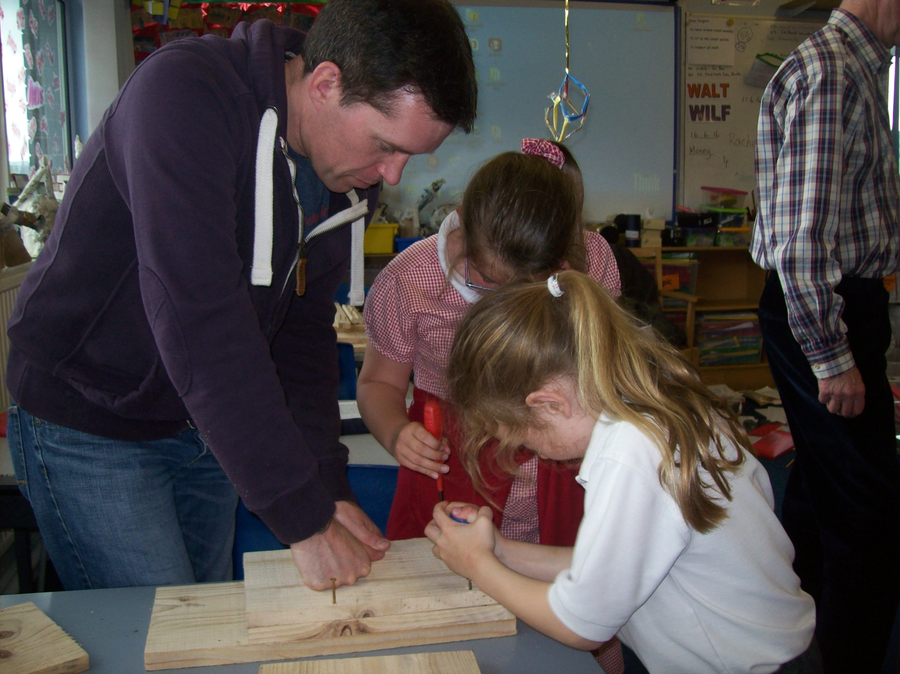 Tour of Britain
When the Tour of Britain came speeding through Chatburn, the staff and pupils of Chatburn School, along with hundreds of villagers and cycling enthusiasts were there to cheer them on. We had to wait patiently for the race to reach us but it was a beautiful sunny day and it was well worth waiting for.
Ribble Valley Schools' Cross Country Competition 2016
We are so proud of our Cross Country team who came third overall in the competition.
There were some personal triumphs too - Well done!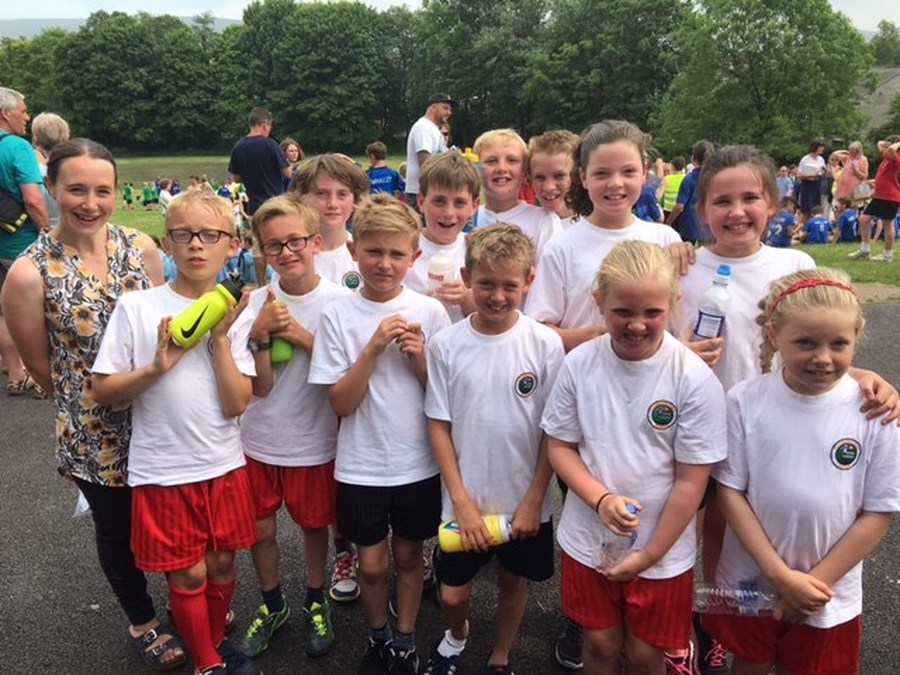 Easter Bonnet Competition
Look at all the wonderful entries in our Easter Bonnet competition. You will see why the teachers found it so hard to judge the winners!
Catalyst Winners 2016
Chatburn have won this year's Catalyst event, gaining the highest score for a series of
science, technology, engineering and maths challenges.
We competed against 8 talented teams from various schools around the Ribble Valley. The science, engineering, technology and maths tasks were really challenging but we gained the highest score over all and came away with a unique, specially made trophy. Well done to our amazing Year 6 team! Thanks to all the STEM ambassadors from Johnson Matthey for organising a wonderful event.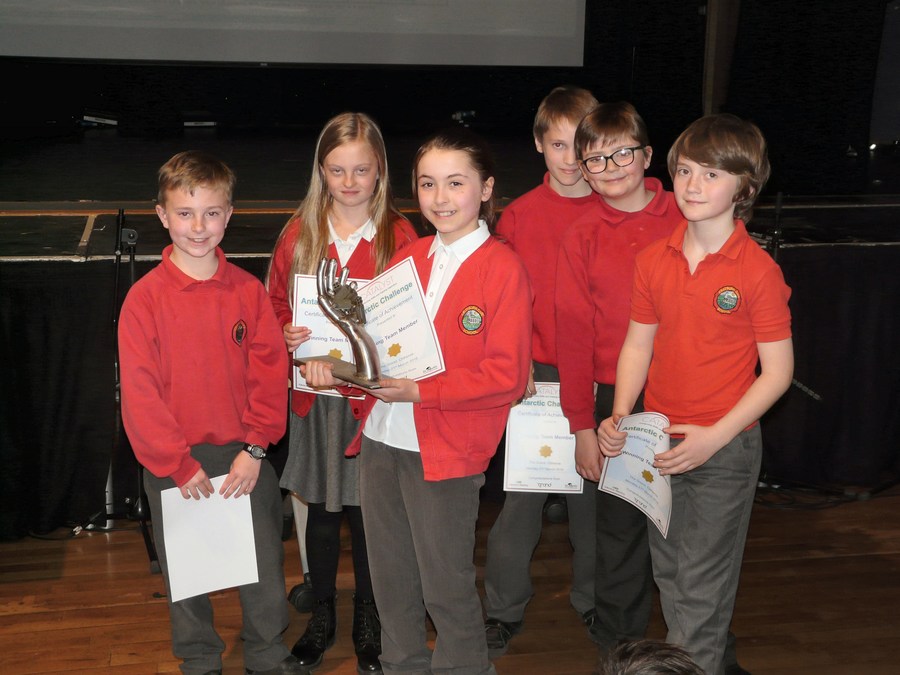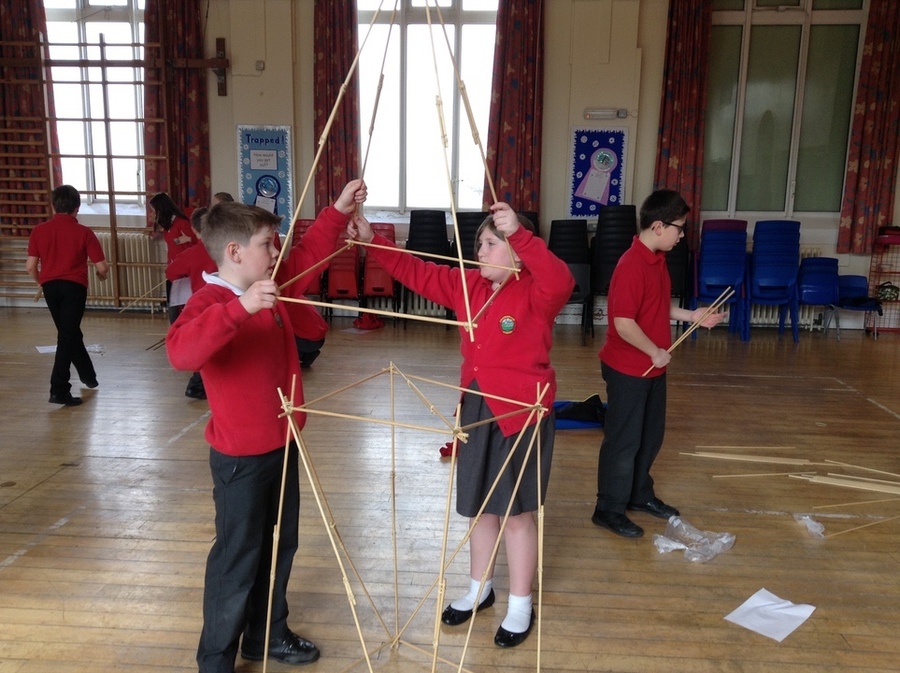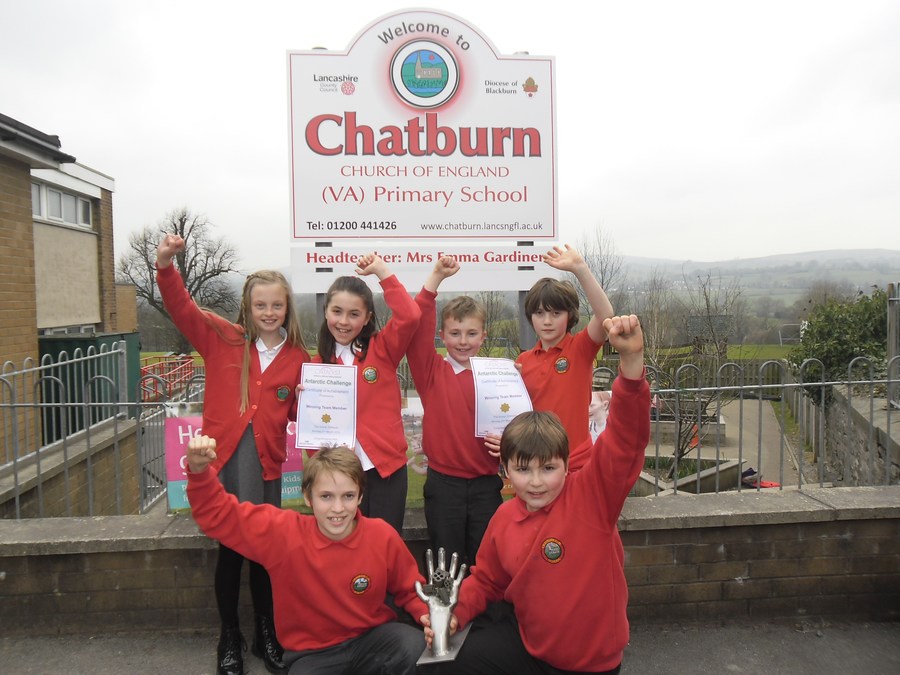 Sing Together 2016
King George's Hall, Blackburn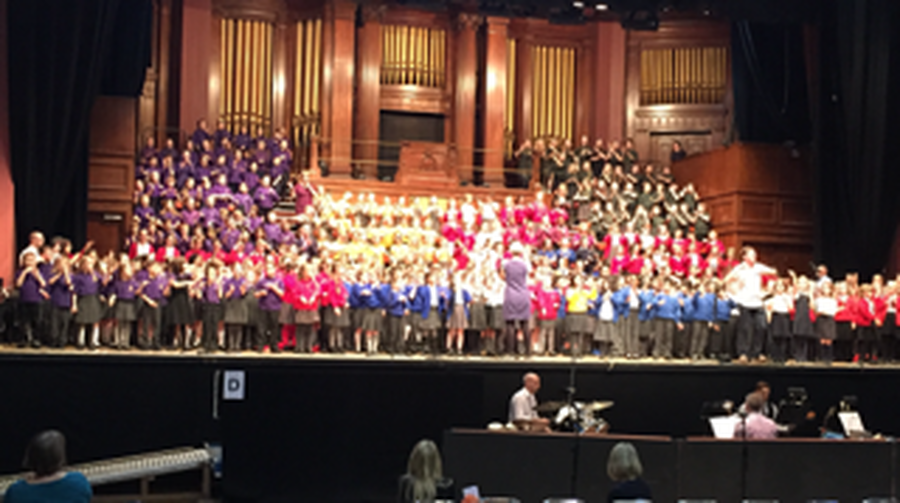 Our Easter Garden
Class 2's Easter Garden - Watch our Easter Garden Grow!
Jack and the Bean Stalk.
On Tuesday 19th January the whole school piled on to three coaches and set of to the Alhambra Theatre Bradford for our annual pantomime trip. Apart from a major road closure causing us to arrive late, great fun was had by all. Thank you to The Friends for subsidizing the trip and making it more affordable for all our parents. Here are a few photos of the performance.
Fairtrade Breakfast
On Friday 4th March we held a Fairtrade Breakfast in the school hall. All the children and their parents were invited and over 120 breakfasts were served! There were lots of Fairtrade products to try, such as jam, chocolate spread, honey, muesli bars, fresh and dried fruits and fruit juice. We also had locally produced yogurts and sheep's milk. The breakfast was held to raise awareness of the benefits of buying fairly traded foods.
Midwife Crisis
Classes 1 and 2 have been delighting us with their performance of Midwife Crisis. Telling us the familiar story of Jesus' birth, but with a twist! A very bossy midwife thinks that all babies need her but she discovers that she needs baby Jesus!
Our craft club have been helping us prepare for Christmas during this season of Advent
with their beautiful display.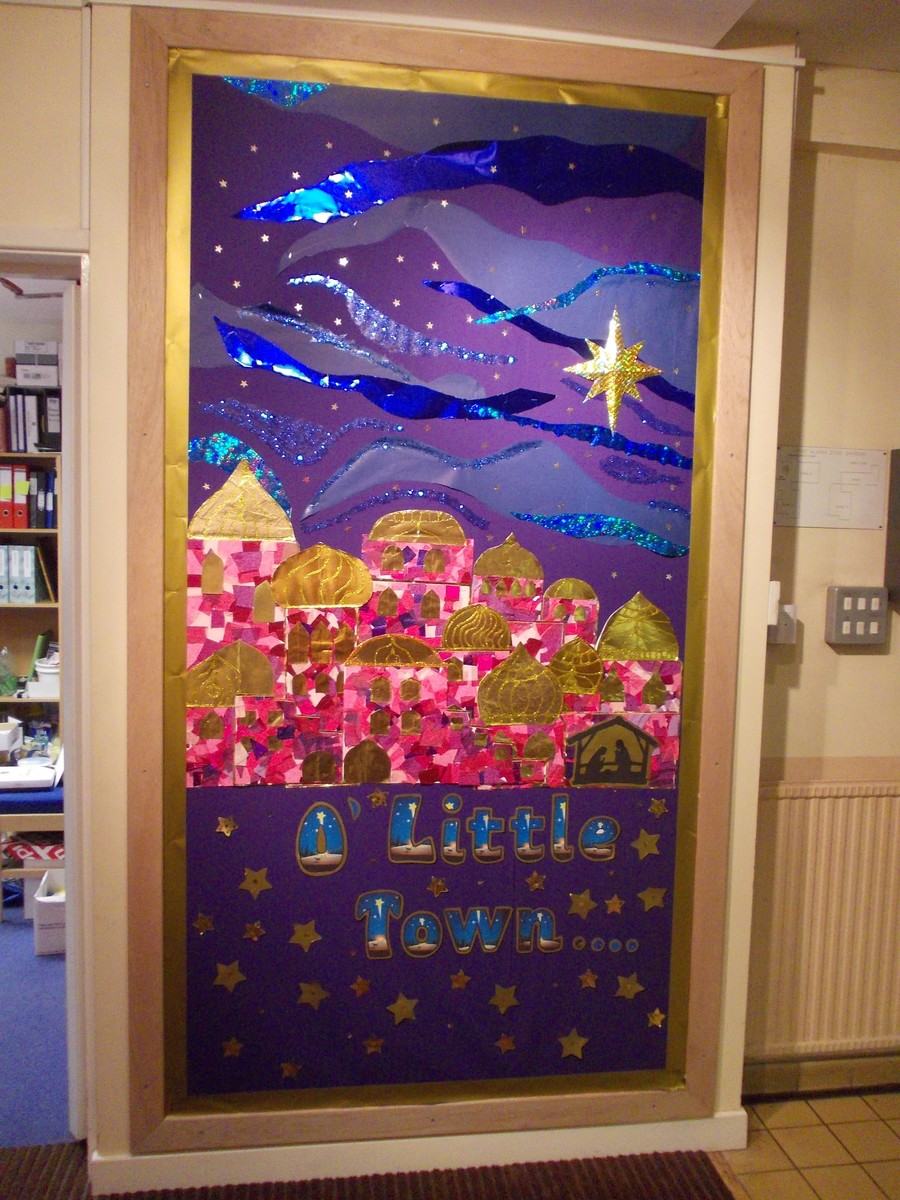 Chatburn mount Guard of Honour at One Day International
England V Australia
Some of our Year Six were chosen to provide the Guard of Honour in front of 25,000 cricket supporters at Old Trafford.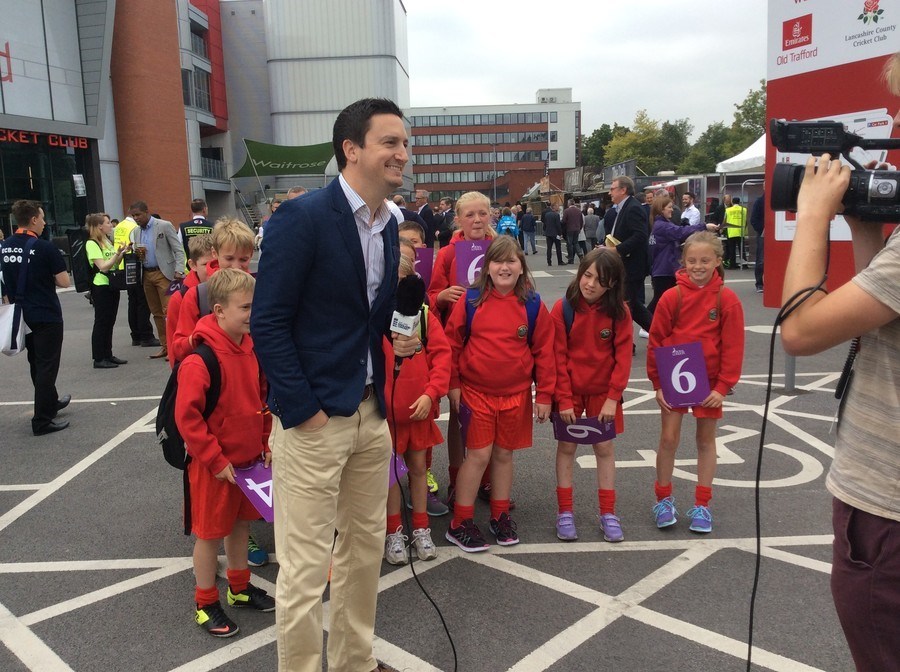 National Anti Bullying Week
As part of National Anti Bullying week the children came to school dressed in black and white. They then spent the day learning all about what behaviour is bullying and what is not. We learnt how to respond to bullies and how we can help others who we think are being bullied. We also learnt that bullies can change and learn how to be good friends.
Remembrance Day
At 11.a.m on the eleventh day of the eleventh month, we all went into the hall to pay our respects to all the people who have died, or were injured, in all the wars. We prayed for them and their families and also prayed for peace and help to be peace makers.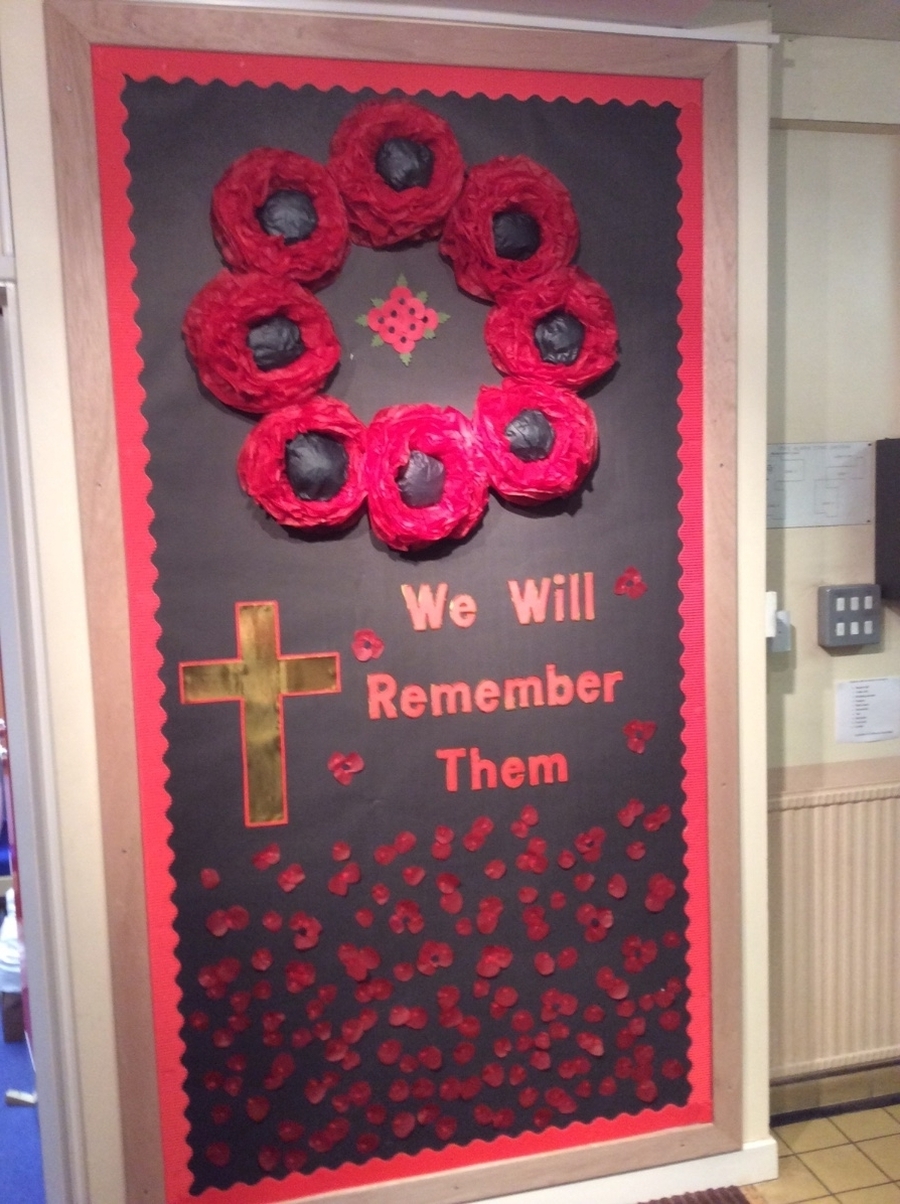 Harvest Festival
We celebrated our Harvest Festival this year on Thursday 24th October. Each class performed some songs which they had been perfecting during their music lessons with Mrs Dickinson this half term. We also had some beautiful music from our recorder and guitar groups. Our Harvest collection this year was for items for the Clitheroe area Food Bank. This charity provides emergency food parcels for families or individuals who have been referred by an official agency. We were amazed and overwhelmed by the generosity of our children and parents. Thank you!
Class 4's visit to Robin Wood, Cumbria