Welcome to our School!
Sponsored Walk for new computers
All the children in the school took part in a sponsored walk, organised by the Friends of Chatburn School. This was part of their on going efforts to raise funds to buy new computer equipment. The children all completed 10 laps of the playing field. The lollies provided by the friends were very welcome afterwards.
Non uniform and Chinese New Year.
The friends organised a non uniform day and eat your lunch with chop sticks event to raise funds for school. As you can see the children had great fun and were very inventive!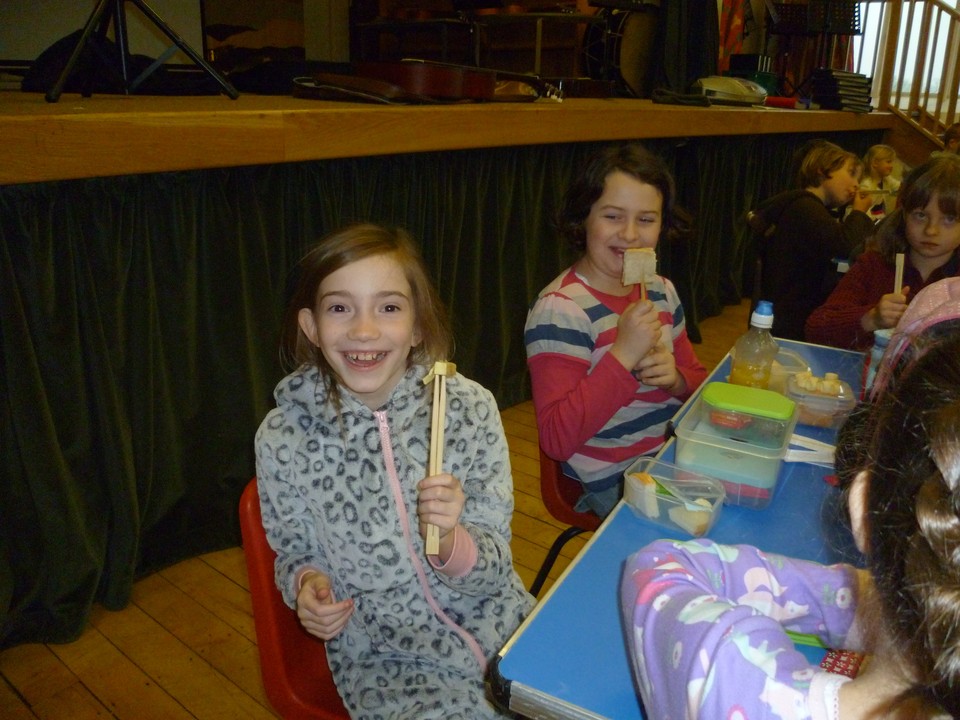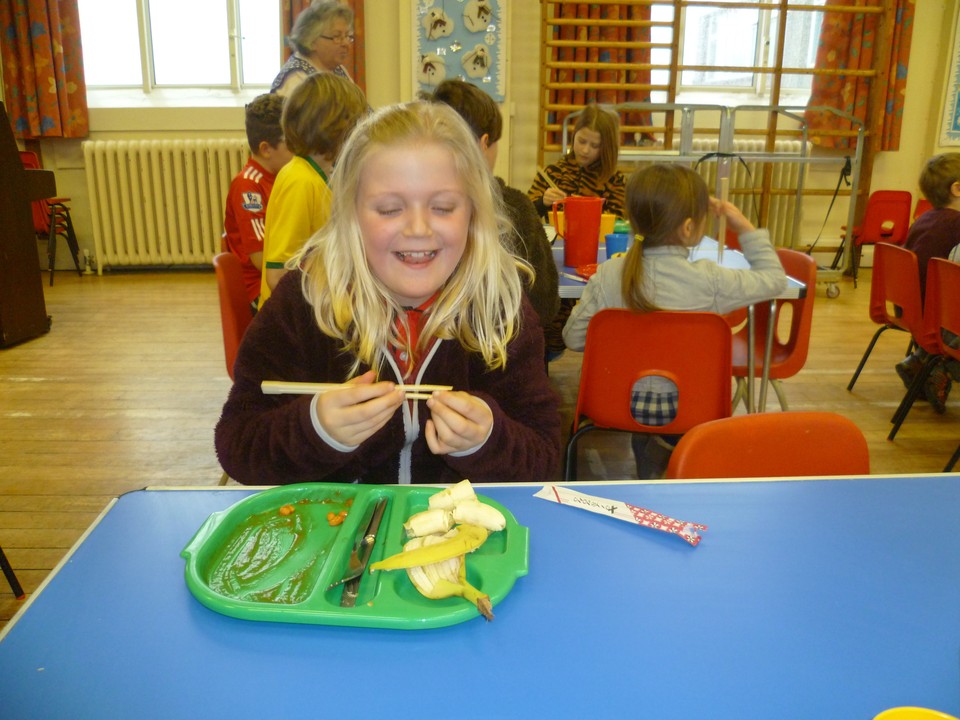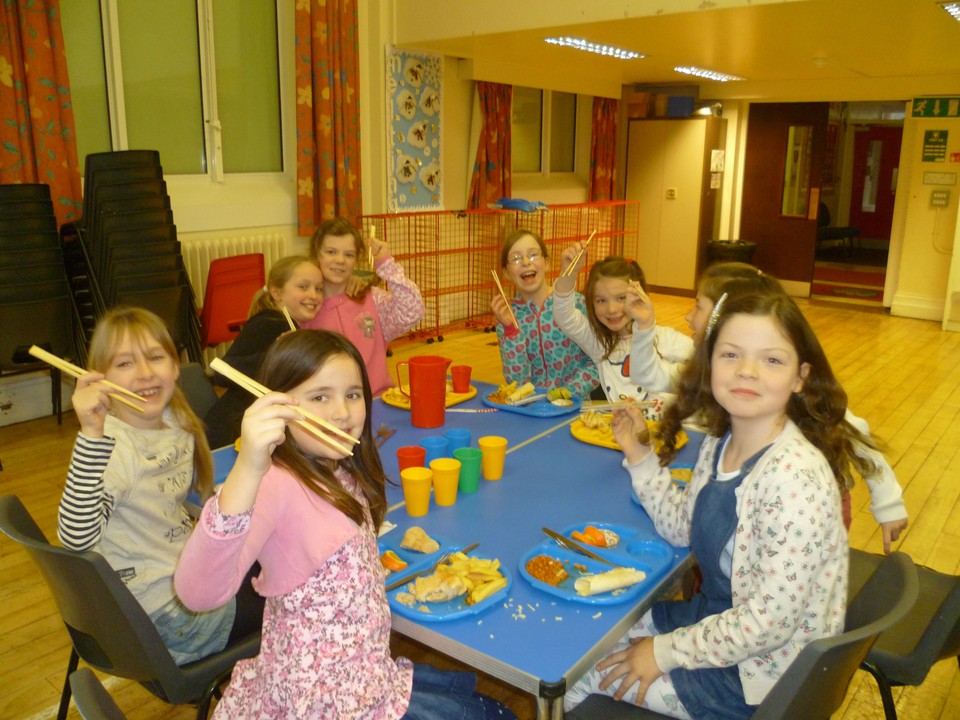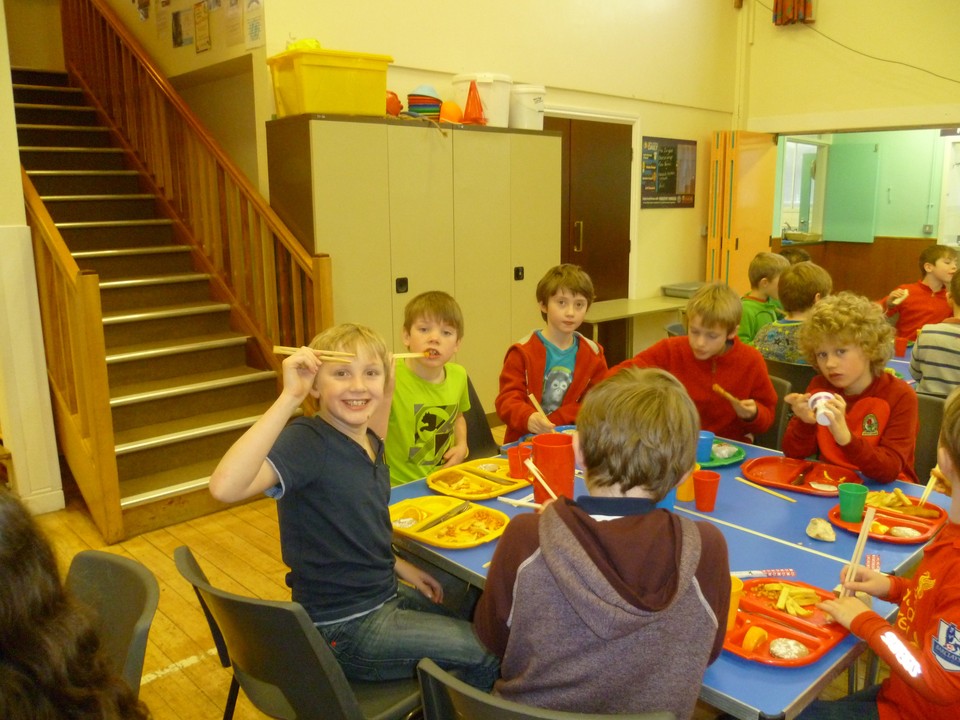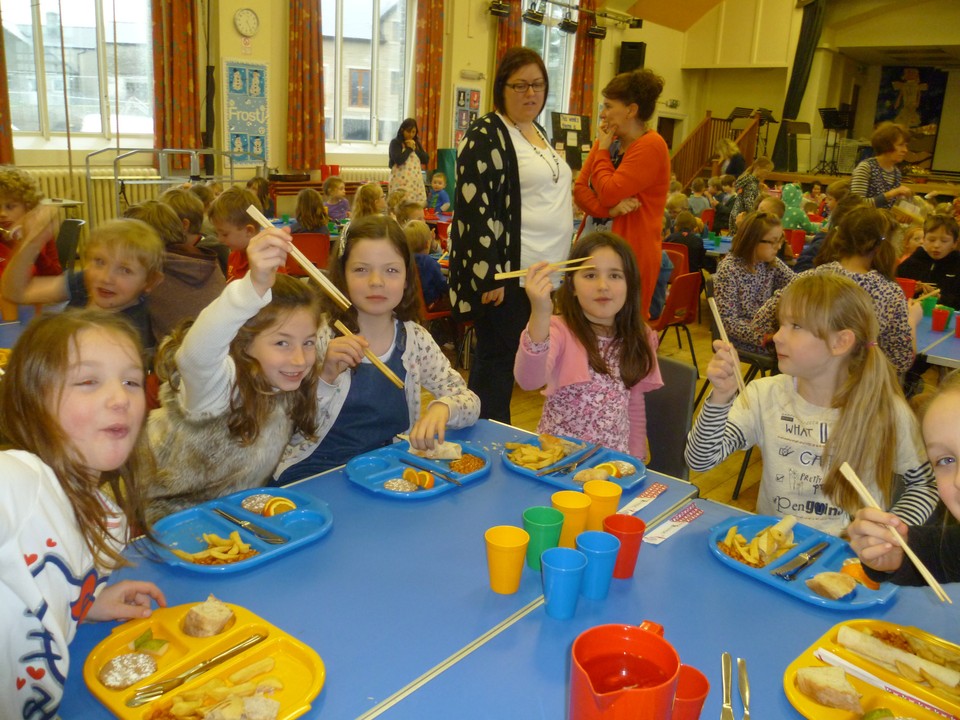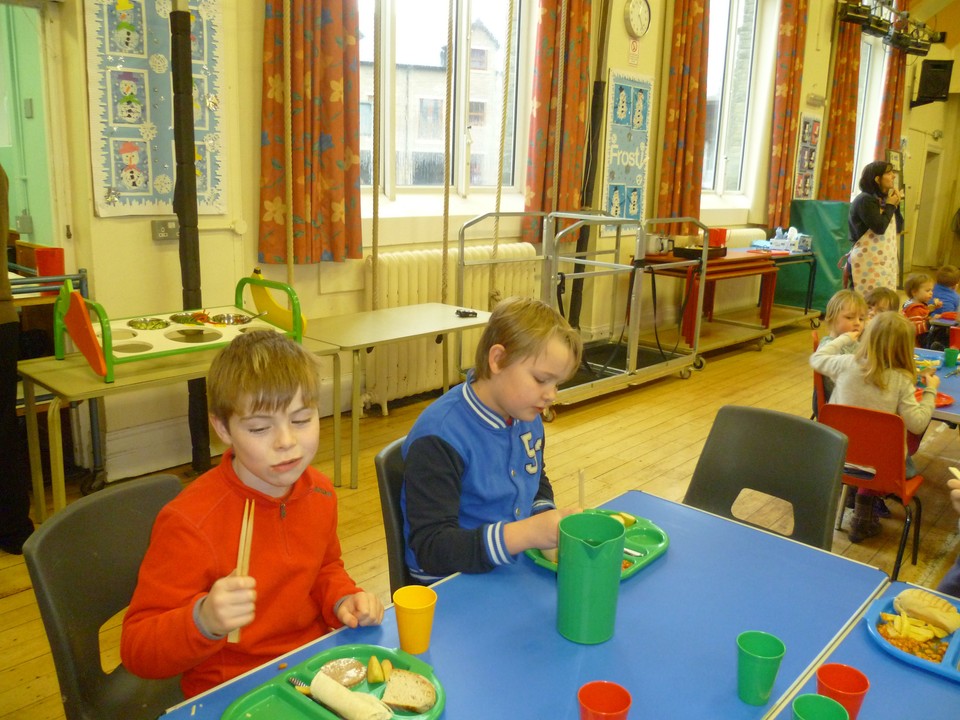 Halloween Disco
The Friends organised a super Halloween disco. There were some really scary sights!
"The Friends" was formed in 1989 and it has proved to be a most successful and worthwhile innovation. All parents are members of this Association and are warmly invited to attend and support its activities. The aims of this Association are:


1. To foster close working relationships between the staff, parents and others associated with the school.


2. To engage in activities which support the school and will advance the education of the pupils.


3. To assist in the provision of facilities for education at the school.

Further details can be obtained from school.