Welcome to our School!
See the trailer for Tower Wood.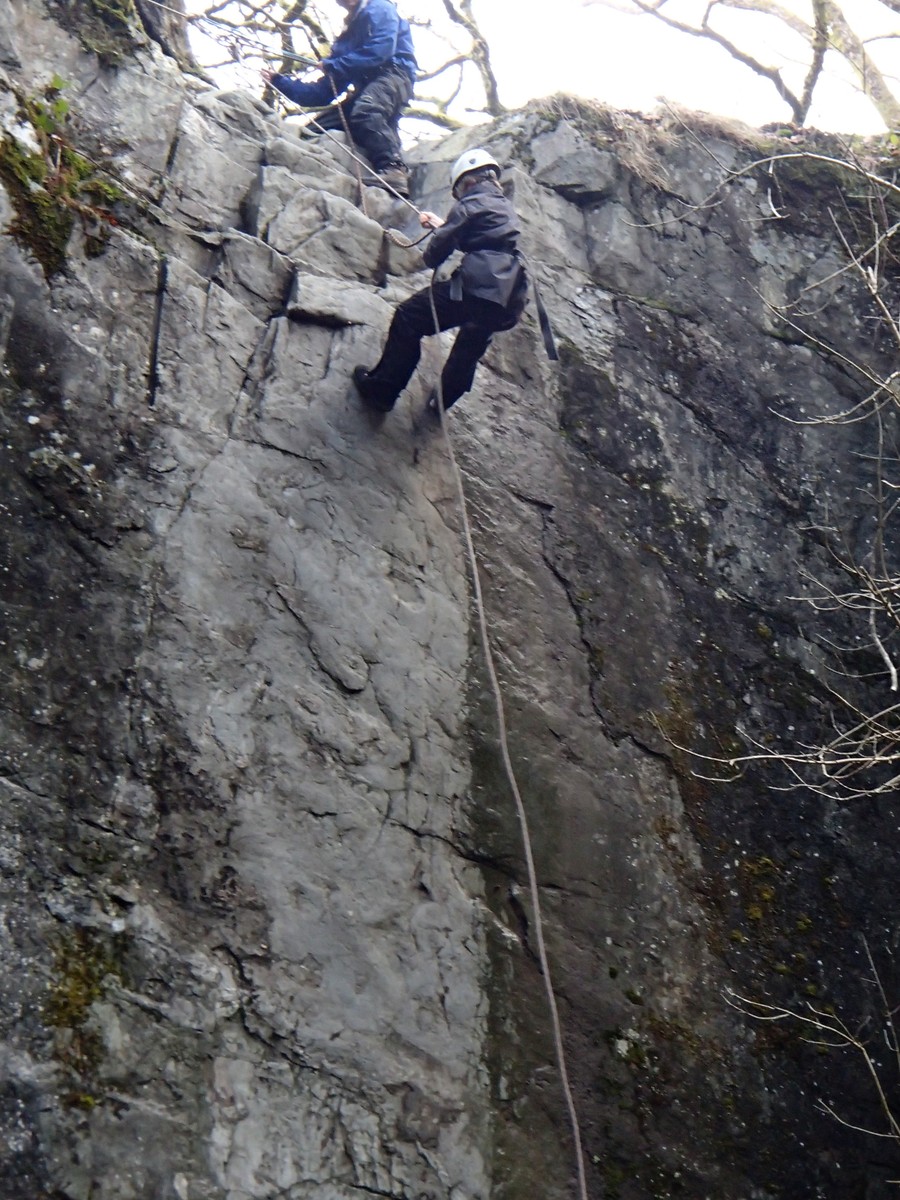 This is Ethan L, with his helmet and harness on, abseiling down a sheer drop into a quarry.
By Alastair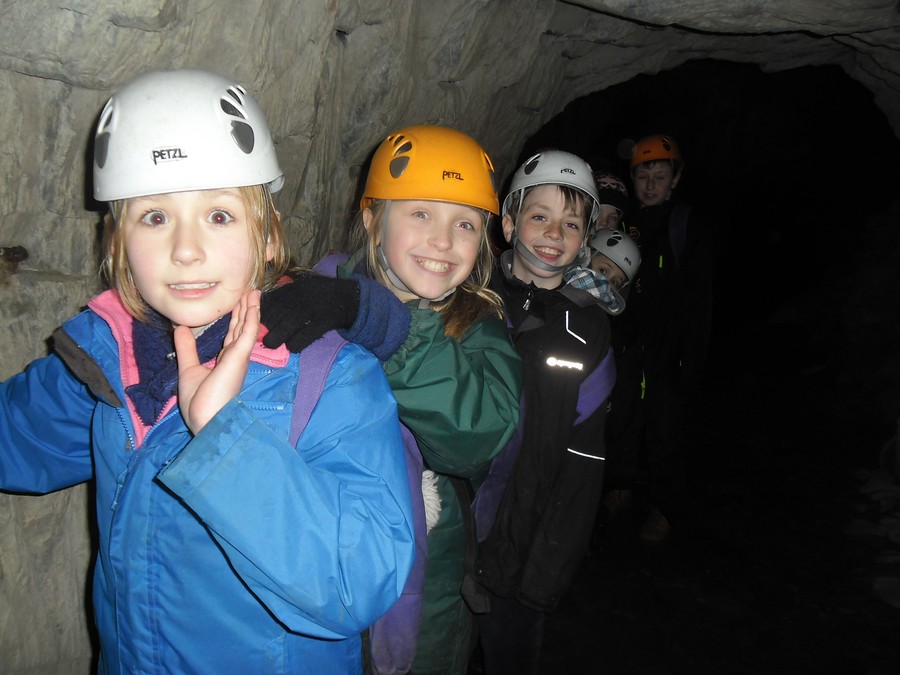 Here in this picture we are trying to get out of the mine in the pitch black with no lights! To get out, you held onto the person in front of you and that person felt the wall to lead the others out. It was scary!
By Molly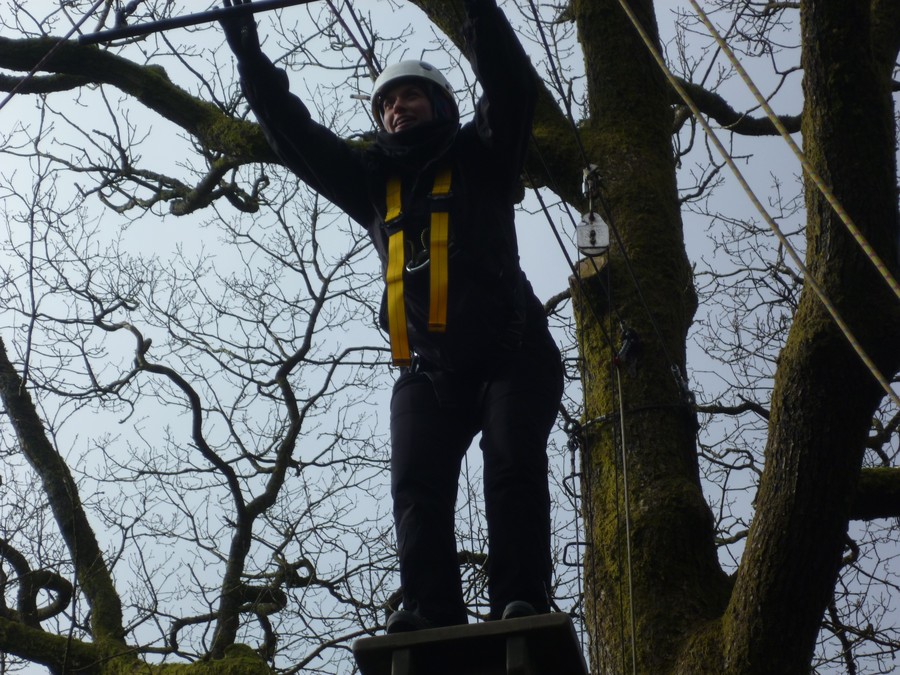 In this picture Mrs King has made it to the top of the Sky Pole and is getting ready to jump. The Sky Pole is a high pole with a small platform at the top. The Aim was to climb to the top and when you were ready you jumped out and grabbed hold of a trapeze bar. Even at this height she is perfectly safe as we had her attached to ropes by using a harness which was strapped around her waist.
By Alice