Have a look at some of the wonderful things going on in our school this term!
A HUGE thank you to Alyssa who completed her Sponsored Walk over half term and raised over £350 to replace the Buddy Bench in the junior yard. Amazing!
Chinese New Year
We all took part in the Chopstick Challenge and ate our Chinese themed lunch with chopsticks!

Pantomime
The whole school went to see Sleeping Beauty at the Alhambra Theatre in Bradford.
Thomas, Mr Fuller and Mrs Shaw all got up on stage!
Our amazing Eco Christmas Tree with
decorations made out of recycled materials.
Great fun at the Santa Dash!
Class 1 have thrown a party to say 'Thank You' to the people in our community who help us.
They had a great surprise when the Fire Engine arrived!
We are supporting Children in Need !
British Values : Learning about Parliament.
A visit from Nigel Evans, our local MP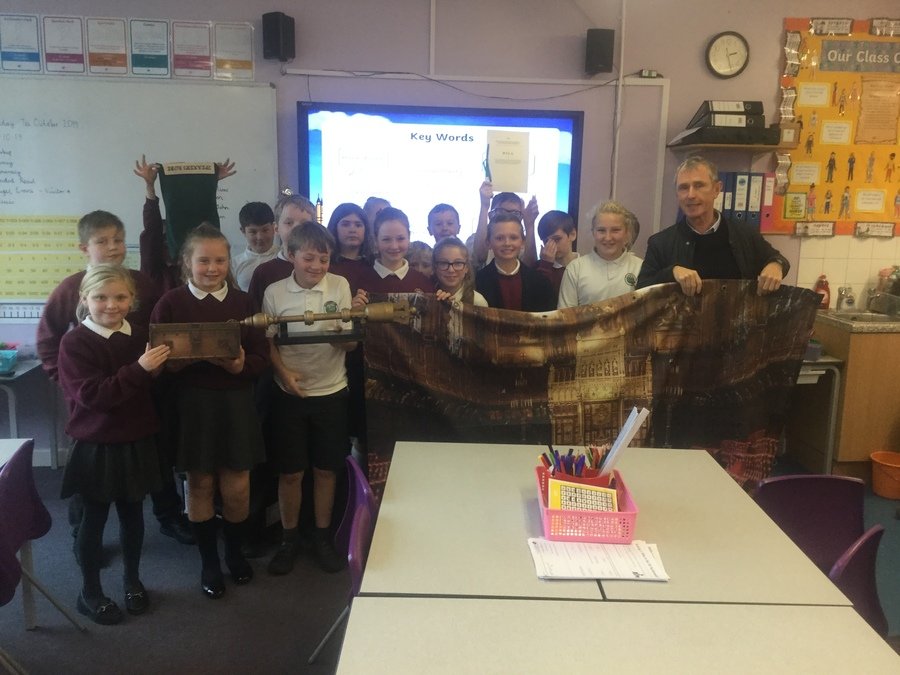 Millie's Trust
First Aid Training
Class 1 & 2 visit to Hesketh Farm Park
Class 1 and Class 2 enjoy Australia Day!
We went panning for gold, made and tested boomerangs, went on a treasure hunt looking for Australian animals and tasted some delicious BBQ food !
Class 1 experienced a very special baptism in church.
Class 4
Curling at The Flower Bowl
Class 1 outdoors in the minibeast area.
Activity & Well Being Week
'Skateboarding'
Activity & Well Being Week
'Yoga'
Activity & Well Being Week
'Skipping for Life'
We all had a fabulous time getting fit and learning some great skipping techniques and games! Thank You Skippy John!
Class 4's Residential Trip
to Tower Wood 2019
Easter Experience
Years 4 and 5 visited Clitheroe United Reformed Church to take part in their Easter Experience. The children thoroughly enjoyed interacting with the six different aspects of Holy Week.
Class 3's Cooking Masterclass from Lisa Goodwin-Allen,
Executive Chef at Northcote.
S.T.E.M. Catalyst Final 2019
Class 3 visited Twiston Beck to plant trees,
looking after their local environment.
Class 3 have been investigating how well they brush their teeth!
Developing our skills with executive chef Lisa Goodwin-Allen from Northcote
and the Royal Academy of Culinary Arts
Celebrating the Royal Wedding!
RIBBLE VALLEY TENNIS CHAMPIONS!
Chatburn's Tennis Team beat 16 other Ribble Valley teams to go through to represent the borough at the Lancashire Finals in June at South Ribble Tennis Centre.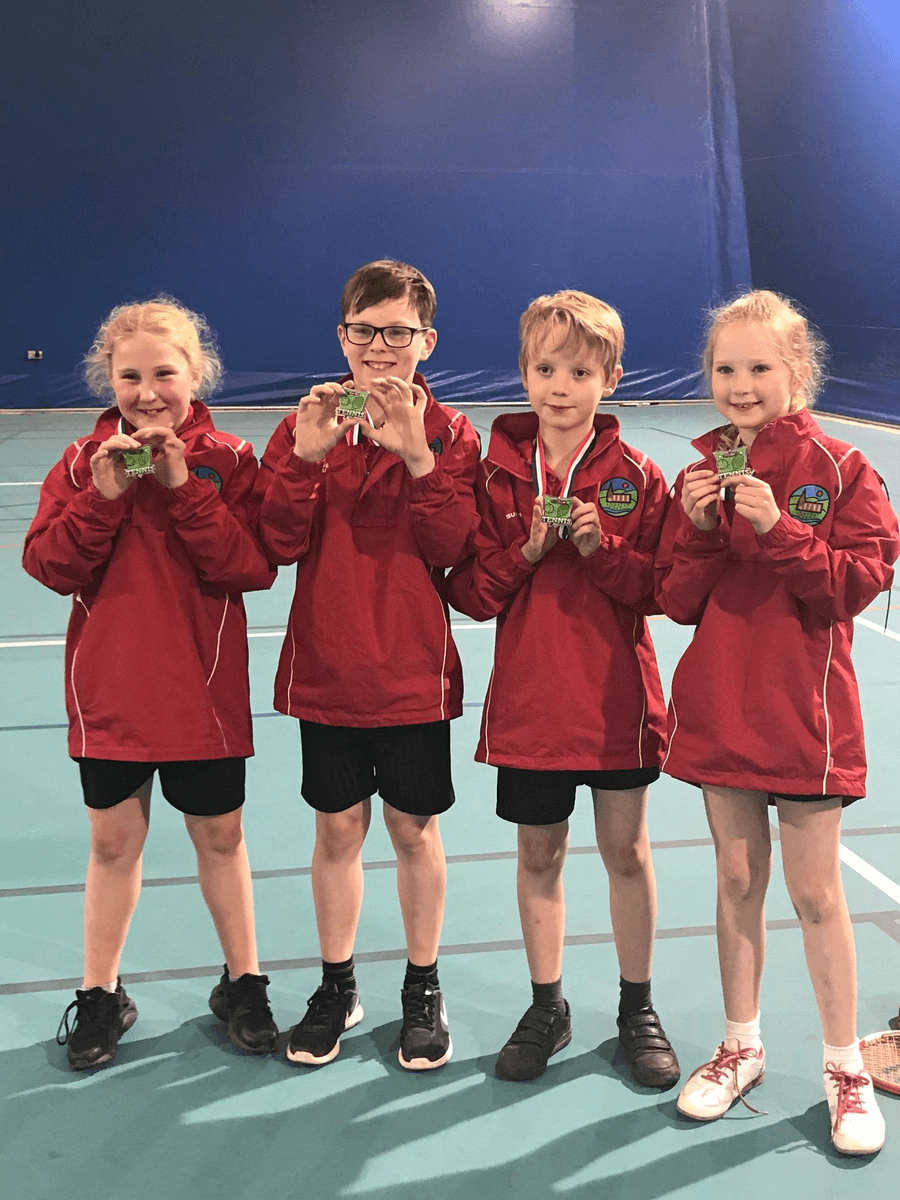 Easter Bonnet Competition and Easter Raffle Winners
"Lights, Camel, Action!"
Classes 1 & 2's nativity this year was based on Celebrity Come Dancing, where all the celebrities were the characters of a traditional Nativity play.
Parachute Play
The first dry day in a week deserves celebrating. Out comes the parachute for fun and games at dinnertime play.
Wonderful Things - Lego Day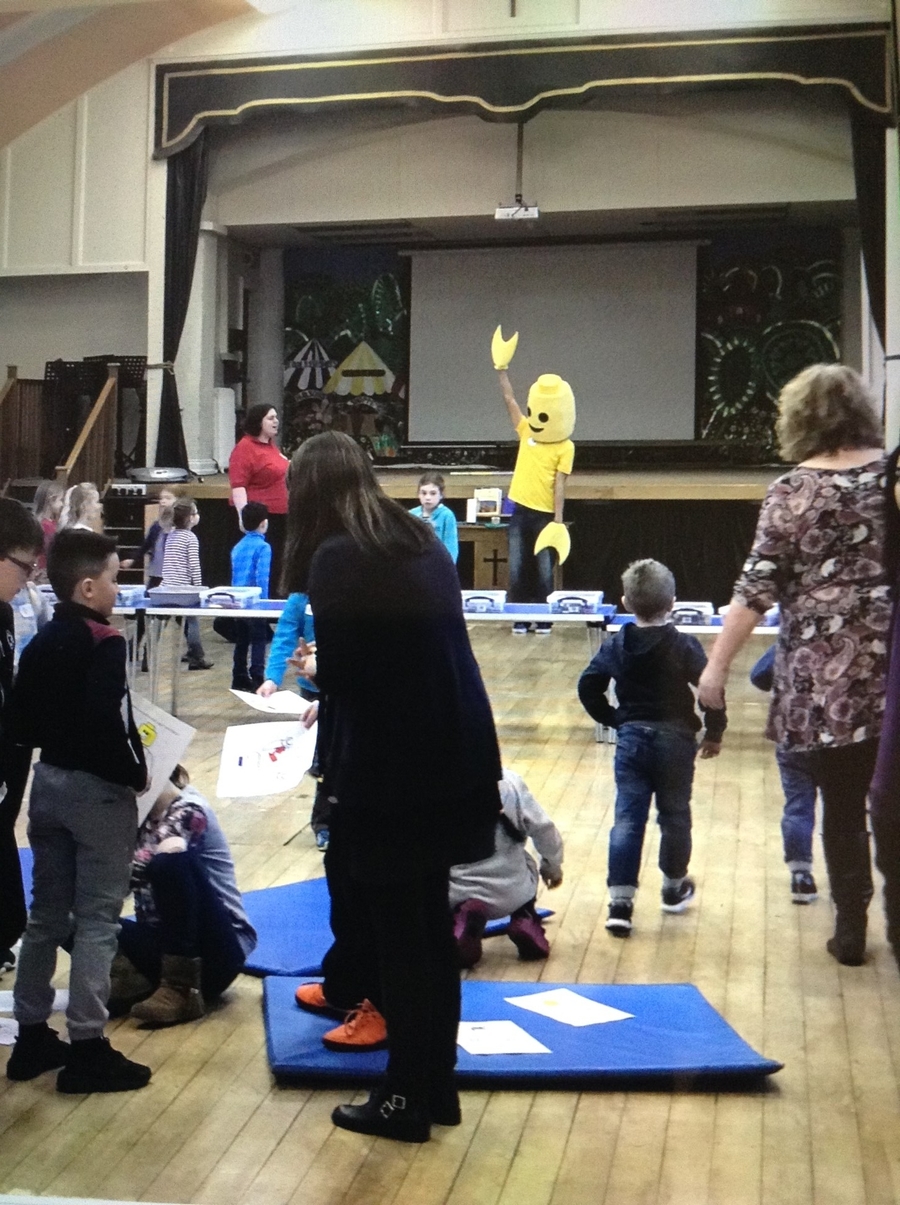 Chinese New Year - Lion Dance
Millie's Trust
Class 4 First Aid Training
THE SCHOOL COUNCIL MEETS OUR LOCAL MP, NIGEL EVANS

The children had some very interesting and challenging questions to ask him! He kindly talked to us about his role as an MP, some local issues the children were interested in and about how he engages with the people in his constituency.
They got lots of tips from Mr Evans which will help them in their role as members of the School Council.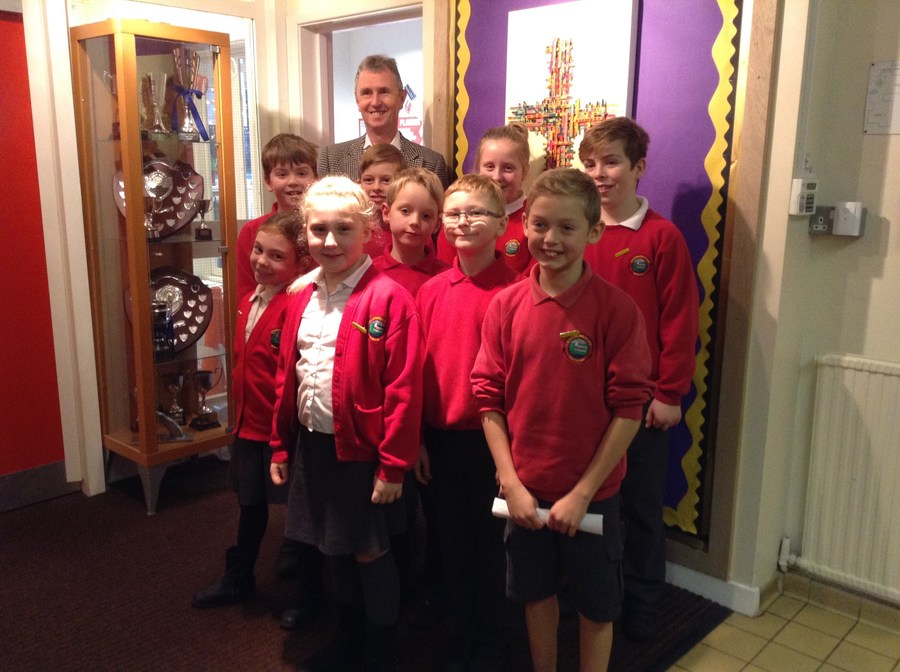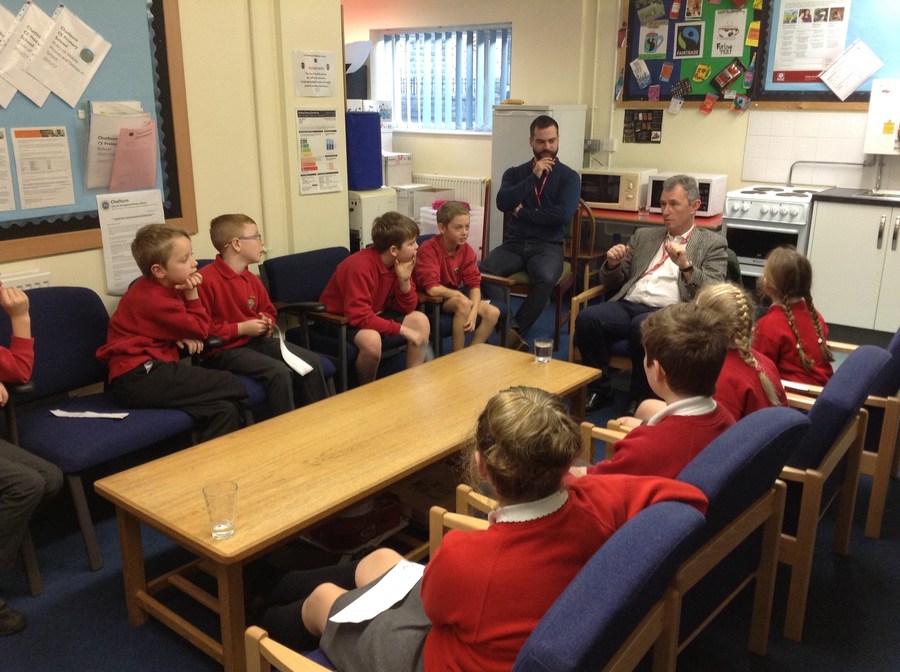 THE SANTA DASH & DISCO
We had a brilliant time raising money and having fun at our Santa Dash.
The children then stopped after school for a Disco & Karaoke, hot dogs and pizza.
Thanks to 'The Friends' for organising a fantastic event!

Macmillan Coffee Morning
We held a coffee morning to raise money for Macmillan. Everyone baked cakes and buns which were sold to pupils, parents, staff and governors and all the money went to charity. Can you see the cakes which were made with Fairtrade ingredients?
The Bethany Choir visit from Tanzania
We were delighted to welcome the children from Bethany to our school. They told us about life in Tanzania and what it was like for them going to school. Their singing was amazing!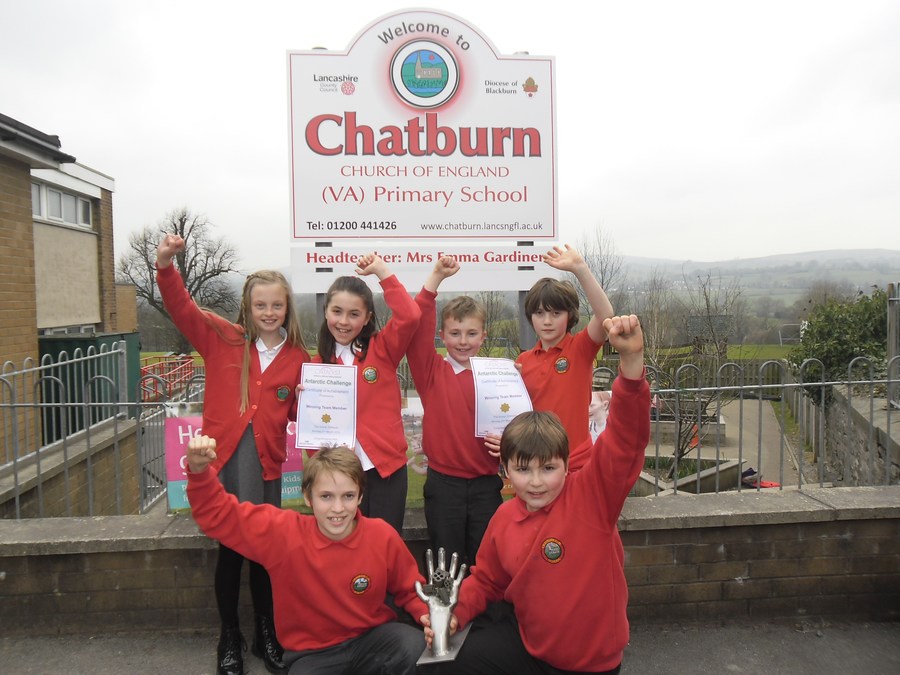 Fairtrade Breakfast
On Friday 4th March we held a Fairtrade Breakfast in the school hall. All the children and their parents were invited and over 120 breakfasts were served! There were lots of Fairtrade products to try, such as jam, chocolate spread, honey, muesli bars, fresh and dried fruits and fruit juice. We also had locally produced yogurts and sheep's milk. The breakfast was held to raise awareness of the benefits of buying fairly traded foods.
National Anti Bullying Week
As part of National Anti Bullying week the children came to school dressed in black and white. They then spent the day learning all about what behaviour is bullying and what is not. We learnt how to respond to bullies and how we can help others who we think are being bullied. We also learnt that bullies can change and learn how to be good friends.