Welcome
A warm welcome to Chatburn Church of England Primary School! Thank you for visiting our website. If you would like any more information, please don't hesitate to contact us by phone or email.
"The distinctiveness and effectiveness of Chatburn as a Church of England school are outstanding. The Christian vision for a school with the love of Jesus at its heart and where all children are valued is evident in all aspects of school life. Consequently, pupils flourish in their academic and spiritual development. They are confident and actively compassionate. " SIAMS 2017
Our Christian value for this half term is ''JUSTICE" . "Let justice roll down like waters, and righteousness like an ever-flowing stream." Amos 5 v24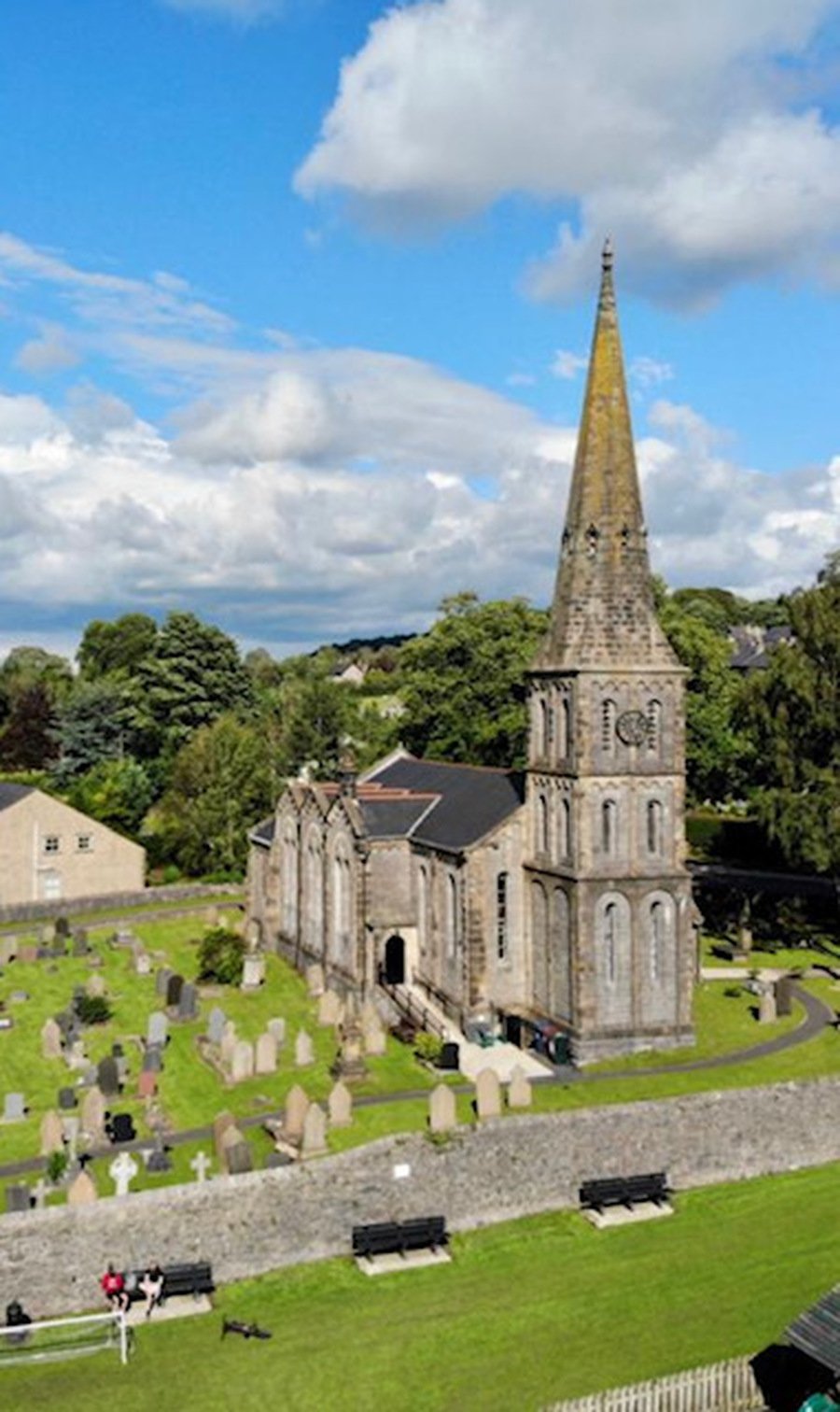 At Chatburn, "We are calm; We work hard; We are kind".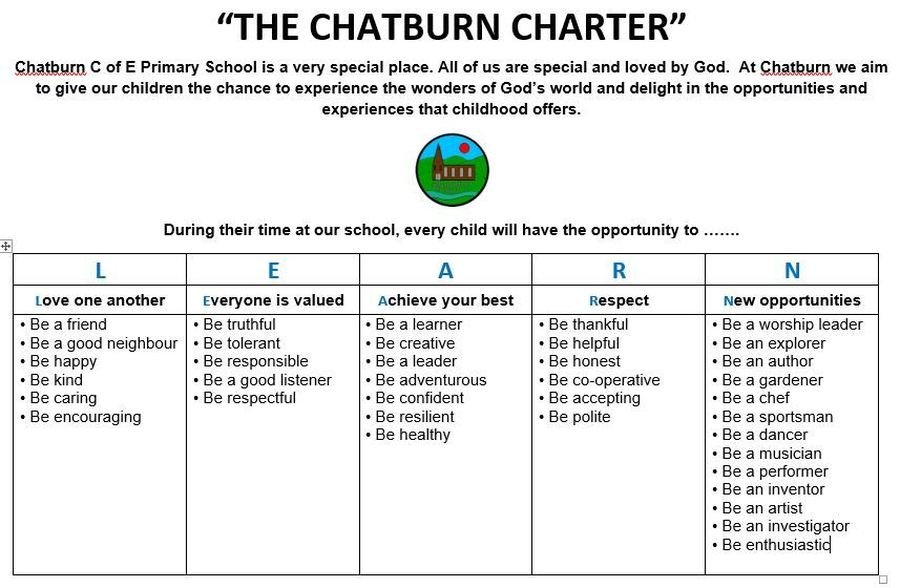 " I have come that they may have life, and have it to the full."
John 10 v 10
Keep up to date via our Facebook page.